María Belén Jewelry is a company characterized by its love of silver jewelry design.
Reflecting in each of our jewels, made by the hands of our master silversmiths, who materialize all our designs created with you in mind.
We use artisan techniques and processes, making each piece unique and unrepeatable.
Our company was born in Taxco, Guerrero, Mexico, the cradle of artisan jewelry in Mexico, as a family business, 24 years ago.
We think of our brand as a tree that arises from the love of design that is our seed, the artisan heritage that allows us to create our jewelry is our root, the creativity that gives us the vision to carry out each creation is our trunk, our the team makes up our branches, and finally our jewels are the leaves and fruits of this beautiful tree that we have cared for and kept brimming with life for 24 years.
A MESSAGE FROM THE FOUNDER, DIRECTOR AND DESIGNER OF MARÍA BELÉN JEWELRY
Design, passion, emotion and feeling awaken inside me when I think of Mexico and silver. The rich tapestry that is Mexico and its people and culture inspire my designs. My wish is that each person who wears the jewelry we design and produce feels that connection with this magnificent country, its people and its beautiful traditions.
Our tools are silver and native stones, the same materials that have inspired and been used by generations of indigenous people in Mexico.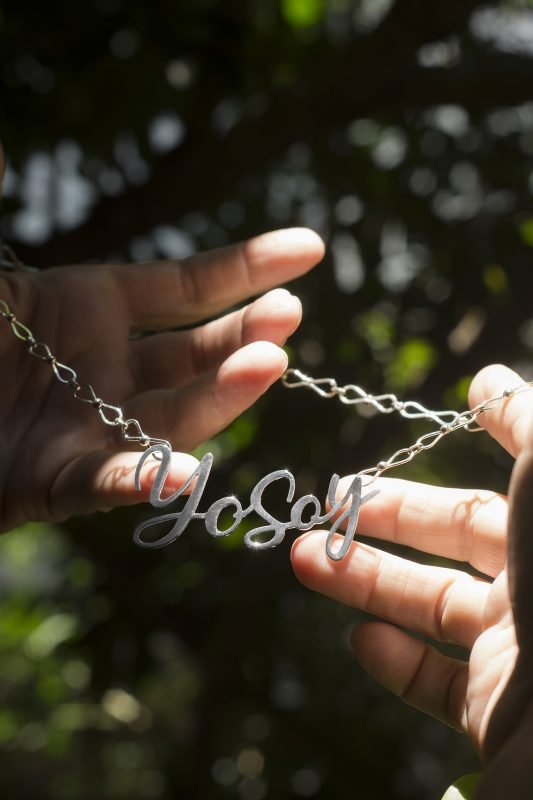 What differentiates María Belén Jewelry from other companies is that we continue to focus on quality and the human factor. Currently, more and more are sought to use industrial production techniques and processes. We continue to focus on maintaining the human spirit in our production, they are the talented hands of the silversmiths who make all my designs possible.
We truly believe in the value of this wonderful craftsmanship. Supporting this art is our responsibility if we wish to preserve it. The jewels shine through this "human touch" becoming heritage and transferring deep sensations that touch spirits and hearts.
I have focused the collections on various topics having some axes such as; Mexico, texture and purity, which for me have come to represent my self-expression, my spirit, my identity.
The human component must be present in all manufacturing processes, from the most mundane to the most demanding. We never forget to value all aspects of production and manufacturing that all our collections require to maintain our demanding quality control and finish, for which María Belén Jewelry has always been known.
We invite you to discover all the beautiful designs that we have made with so much love for you, proudly made in Mexico for the whole world and all hearts.
Do not hesitate to contact us, we will be happy to assist you.